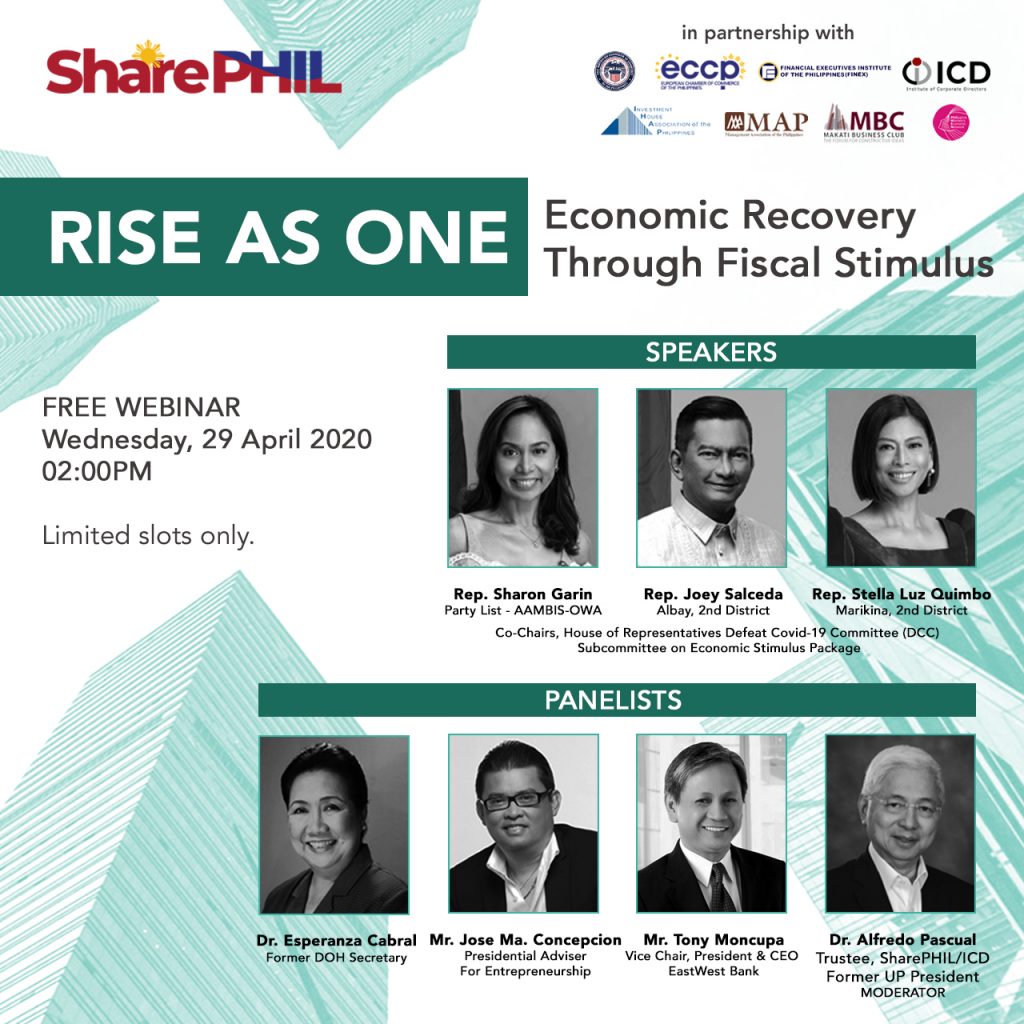 Rise As One: Economic Recovery Through Fiscal Stimulus
SharePHIL hosted its annual summit and first ever webinar via Zoom and YouTube Live last April 29, 2020. This year's theme featured a discussion of the proposed fiscal stimulus bill which underscores the importance of managing the economic repercussions of the COVID-19 pandemic while responding to the current public health crisis.
The House of Representatives has created the Defeat Covid-19 Committee (DCC) Subcommittee on Economic Stimulus Package, co-chaired by Cong. Sharon Garin (AAMBIS-OWA Party List), Cong. Stella Luz Quimbo (Marikina, 2nd District), and Cong. Joey Salceda (Albay, 2nd District), who were the keynote speakers of the summit, and presented salient points of the proposed bill.
The presentations were followed by reactions from various stakeholders: former DOH Secretary Dr. Esperanza Cabral; Presidential Adviser for Entrepreneurship, Mr. Joey Concepcion; and EastWest Bank Vice Chairman, President & CEO, Mr. Tony Moncupa; with a panel discussion moderated by former UP President Dr. Fred Pascual.
The DCC is currently working on the consolidated version of draft bills proposed by Cong. Stella Quimbo and Cong. Joey Salceda, working with industry stakeholders before presenting it to Congress.
View their presentations below and check back here for updates on the consolidated bill and video recording of the webinar. Once the consolidated version is published, you can show your support for this legislation by writing to your own district representative. http://www.congress.gov.ph/members/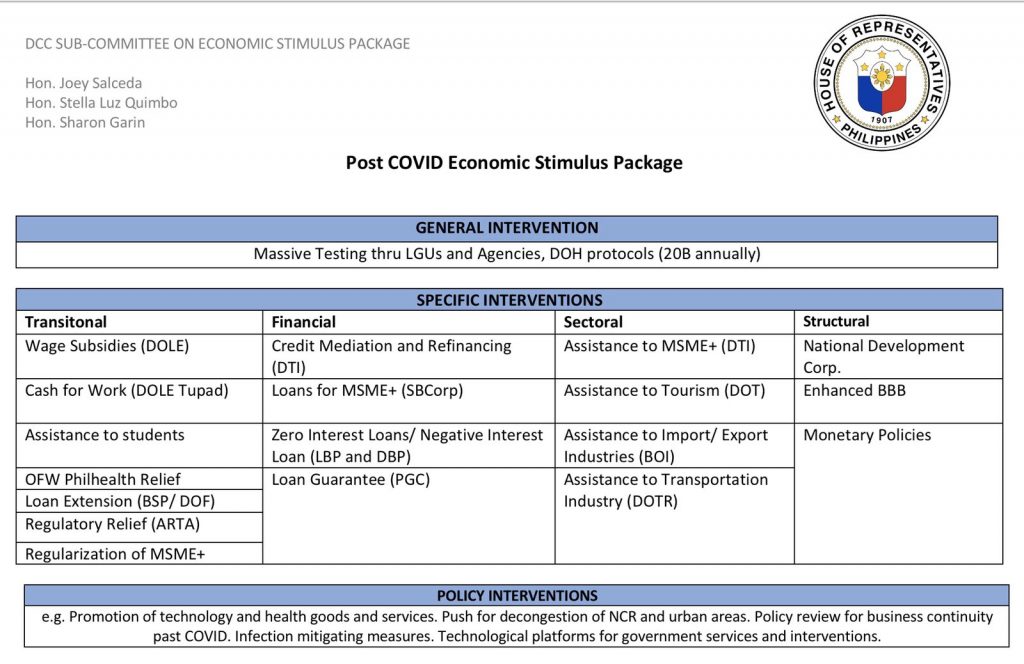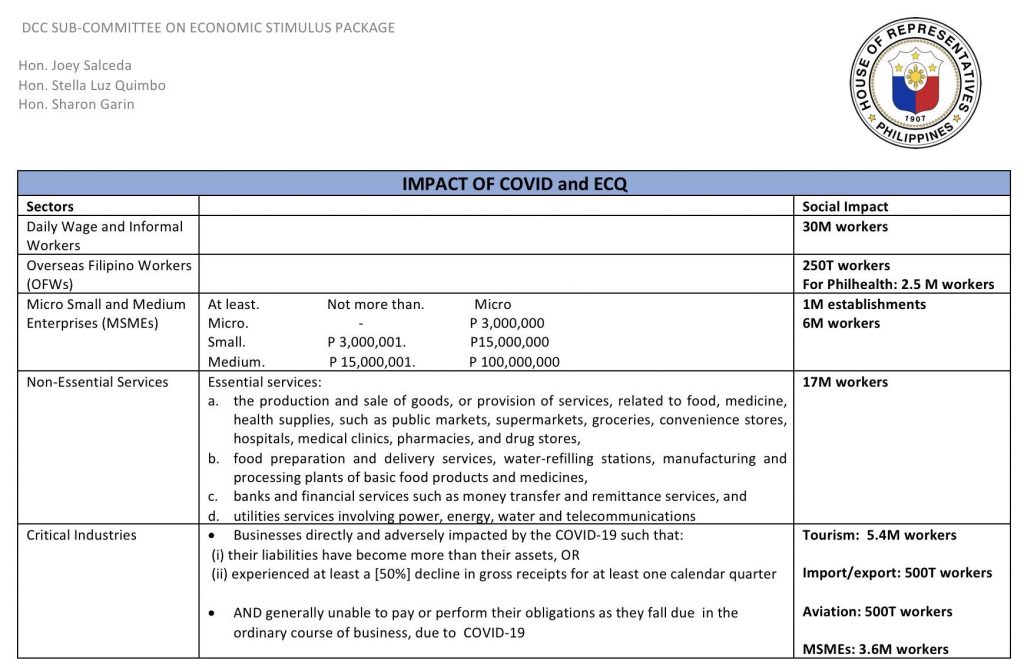 Salceda_Economic Stimulus Act_04292020 SharePHIL
LINK: Salceda Draft HB 6619
Economy Moving Forward as One: Protect Workers through Business Continuity
LINK: Quimbo Draft House Bill on Fiscal Stimulus